Professional Developments
The mission of CatholicEd4All is to provide research based professional development, consultative, and/or individualized services for professionals, faculty, and families who service individuals with special needs. We can also assist with:

Professional Development Offerings for Schools
- The ABCs of Behavior
- Understanding and Working with Students who have Autism
- Instructional Strategies for Students with Learning Needs
- Instructional Needs for Students with Attention Deficits
- Instructional Strategies for Managing the Anxiety of Students
- Smart Doesn't Mean You're Gifted
- Differentiated Instruction for All Learners
- Universal Design for Learning (UDL) and the Diverse Classroom
- Response to Intervention
- Formative and Summative Assessments
- Positive Behavioral Supports: A Schoolwide Model
- Language, Disability, or Both?
- Early Intervention Supports for Primary Students
Parent Workshops
- Parenting a Child in the 21st Century?
- Getting to Know and Understand Your Child's Disability
Presentations for Dioceses and Religious Education Programs
- The Role of Persons with Disabilities in the Catholic Churc
- What Catechetical Leaders Need to Know About Disabilities
- How to Recognize Possible Delays in our Parishes
- Accommodations for All Learners

Homeschooling Workshops
We have also worked with homeschooling families to assist with their daily instructional and behavioral needs. All services in schools are provided through a Catholic identity.
This is not an exhaustive list. Topics specific to individuals with disabilities can be discussed as potential presentations. All of these topics will be presented through a Catholic lens with the understanding that all individuals are "fearfully and wonderfully made" by God. (Psalm 139:14)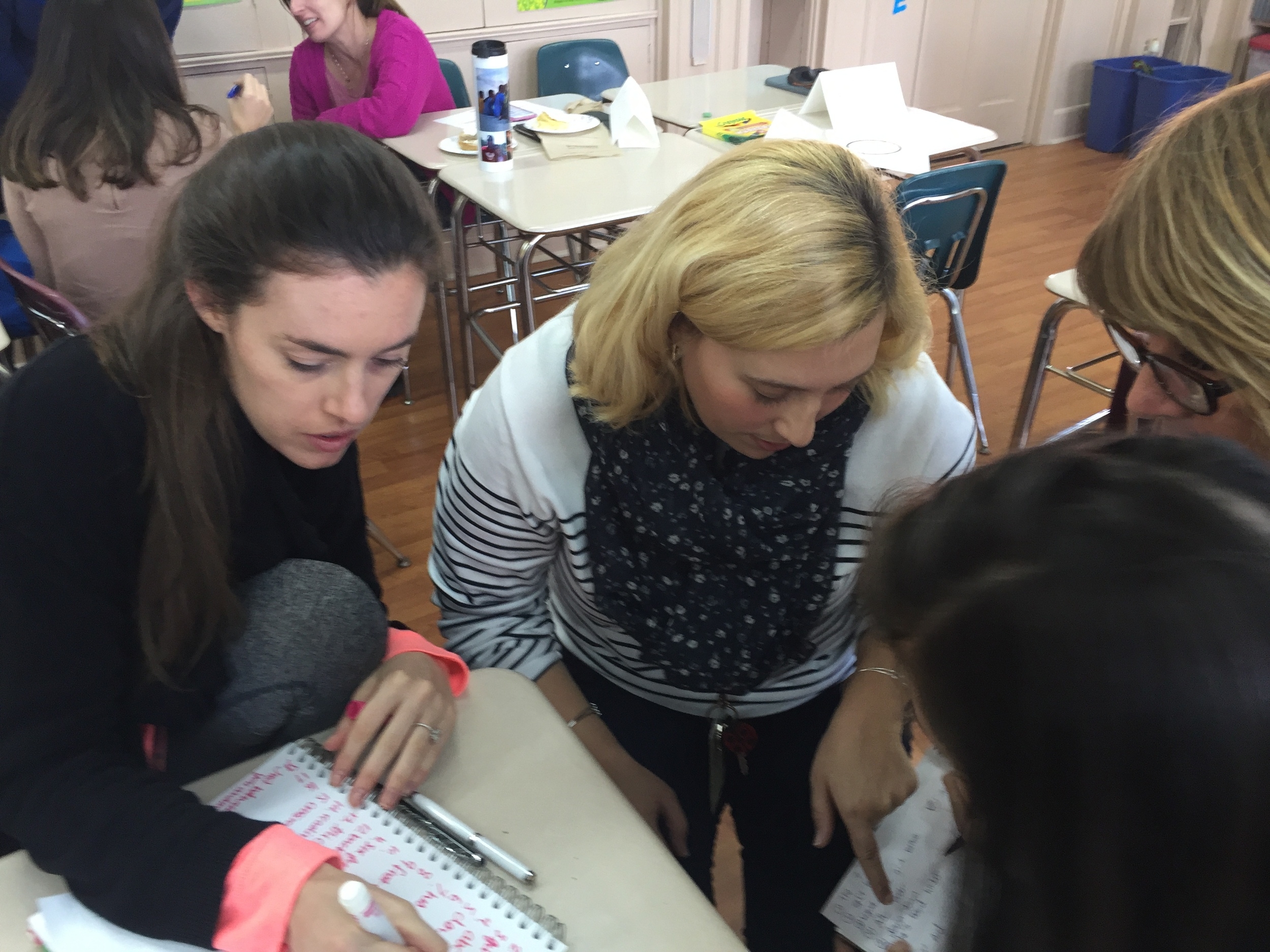 Teachers collaborating during an activity.
All smiles at the end of a professional development.